SPECIAL COMMUNITY PRESENTATION Building webs of support!
Posted on Sep 12, 2017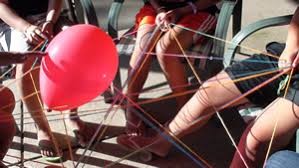 Connecting STUDENTS to a Brighter Future!
Give youth the skills, attitudes, values and beliefs they need to thrive through personal webs of support.
We all have people who impact our lives for the better - people who along the course of our personal journeys have helped us along the way, whether we knew if or not - coaches, pastors, mentors, family members and member of our community.
These people are our anchors and we need them to thrive and succeed. Our kids need those anchors too! Together, our anchors form our own personal web of supports to cushion our fall, point us in the right direction, advocate on our behalf or lift us back up when needed.
Join us for this special community presentation with child/youth champion and advocate Derek Peterson as we learn how to foster resiliency and prepare our kids with the tools they need to develop their own "personal village of supports."
October 5, 2017
Onoway Jr/Sr High School
Doors open at 6:00 pm
Presentation 6:30 pm - 8:30 pm
*Child care is available
Register at http://bit.ly/webofsupports or contact Onoway Elementary School or Onoway Jr/Sr High School for more information!