Education Week!
Posted on May 1, 2017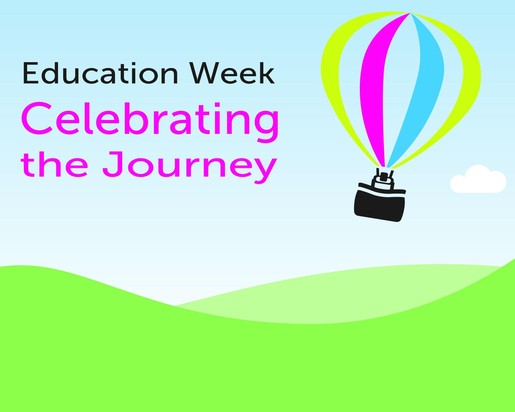 May 1 - 5, 2017
Education Week is an opportunity to celebrate the important role that education plays in building our communities and our society as a whole. 
Today, more than ever, teachers are committed to creating an inspired future for every child, working hard with leadership, parents and partners to ensure that students have supportive and challenging learning environments in which to grow and achieve.
Learning is a Journey
This year's provincial theme, Learning is a Journey, speaks to the life long pursuit that is education and the myriad of learning opportunities and experiences that make up our individual journeys.