First Awards Night at OJSH!
Posted on Oct 17, 2016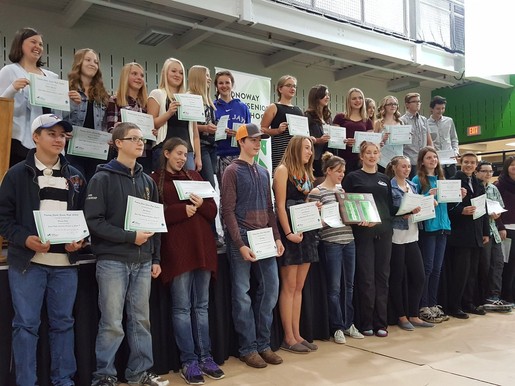 The first ever Awards Night at the new Onoway Jr/Sr High School (OJSH) was held this past Friday, October 14. There was much excitement as students, families and friends piled into the new gym. Super proud of all of our students who are being recognized this month at schools throughout NGPS for honours, citizenship, athletic excellence and more!