Healthy schools support healthy communities!
Posted on Oct 17, 2016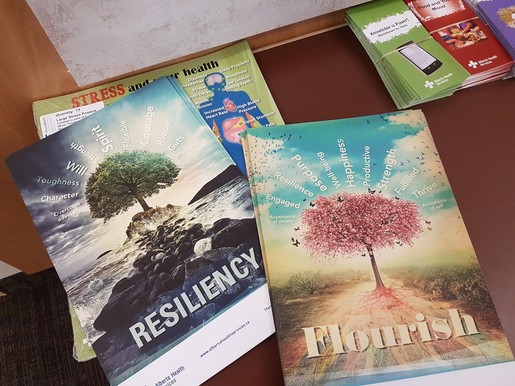 Did you know that NGPS has a team dedicated to promoting and supporting health and wellness in our classrooms and staff rooms?

The NGPS Gateway to Wellness Committee was formed in the Spring of 2016 following the Alberta Government's dedication of funds to healthy living initiatives in schools. NGPS was a successful applicant for a grant from the Alberta Healthy School Community Wellness Fund.

The committee, comprised of teachers, trustees, parents and community partners, was created to promote healthy living in schools, share information and resources, and discuss ideas on how we can meet our challenges and support our students and staff in being as healthy, active and well as they can possibly be.

Jacqui Currie, former teacher and current Health Promotions Coordinator for Alberta Health Services, facilitated this second meeting of the committee. Feedback shared by participants will be used to inform the committee and NGPS administration and guide us in determining what initiatives and activities the fund will be able to support this school year.
So stay tuned to learn more about how these dollars will be used in your school communities over the coming months!