Onoway gets cooking!
Posted on Mar 7, 2018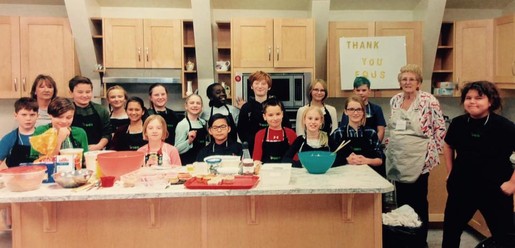 Onoway Elementary students are learning domestic skills, how to take care of their nutritional needs and how to stay safe in the kitchen with a little help from business and community partners! 
Career & Technology Foundations Studies, or CTF, is a program of studies that helps students in Grades 5 through 9 build their understanding of the world around them as they identify and apply career and life skills.
Students develop communication, collaboration, critical thinking, time management and problem solving skills through hands-on learning experiences. CTF supports the development of literacy, numeracy and competencies, which can be developed through student-focused learning opportunities that can include an interdisciplinary approach.
CTF provides the flexibility to create classes that reflect student and teacher interests and the needs of the school and the community.
Onoway Elementary School thanked Equs Rea Ltd and the Onoway Golden Club on their Facebook page this morning for supporting Round 2 of their innovative "Let's Get Snack'in" options for Grade 5 and 6 students.
Fantastic example of the learning that can happen when education partners with community and business!