The 2017 Graduating Class of Hillside Jr/Sr High School
Posted on Jun 27, 2017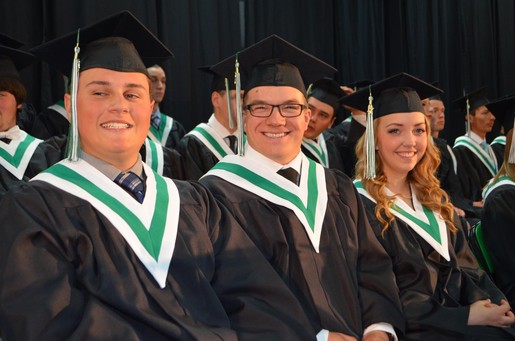 Every Adventure Requires a First Step
We are proud to present the 2017 graduates of Hillside Jr/Sr High School.
As you stand in this very special place, marking both an ending and a beginning, we hope you pause to enjoy the magnitude of your achievement.
From your first moments in Kindergarten, to your adventures as a senior, and everything in between, we are honoured to have been a part of your journey!
The 2017 Graduating Class of Hillside Jr/Sr High School