It's Not Good-Bye, It's See You Later!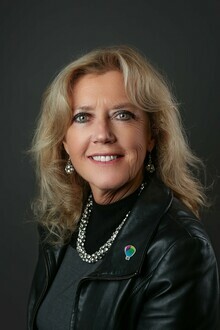 Deputy Superintendent Michelle Brennick, Northern Gateway Public Schools
Deputy Superintendent Brennick joined NGPS in 2006 as the Director of Learning Services where she oversaw the creation of the Division's Learning Services Team, before moving into the role of Assistant Superintendent, and in 2008, Deputy Superintendent. Ms. Brennick's commitment to collaborative culture and instructional excellence has been demonstrated through her exemplary service over her 15 years with the Division. From building capacity and developing programs and initiatives to support student engagement and teaching and learning, to professional development, Human Resources, staff appreciation, and, most recently, managing a school division and instructional delivery amid a global pandemic, Ms. Brennick's significant contributions and steadfast allegiance to Northern Gateway Public Schools will continue to be evident in the programs and culture she helped build.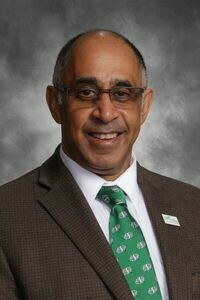 Principal John Lobo, Onoway Jr/Sr High School
John Lobo began his educational career with NGPS at Sangudo Community School in 1992, where he taught Science, Physical Education and Career and Technology Studies (CTS). In 2008, he joined Division Office as a Learning Services Coordinator specializing in Information and Communication Technology. In 2012, Mr. Lobo took on the role of Assistant Principal at Onoway Jr/Sr High School, moving into the role of Principal in 2016. Over the course of his nearly 30 year career with the Division, Mr. Lobo has been a strong advocate for students and staff, and a committed and active member of his school, division and professional learning communities. His leadership through the build of the new Onoway Jr/Sr High School and his commitment to collaborative program planning, technology and innovative classrooms will be felt for years to come.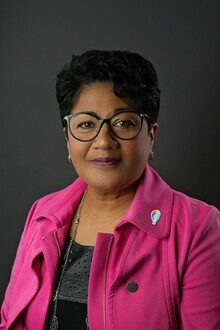 Jackie Mines, Learning Services Coordinator, Division Office
Ms. Mines began teaching with NGPS in 1991 quickly making a name for herself as a special education teacher in the school communities of Pat Hardy, Whitecourt Central and Percy Baxter. In 2009, she joined the Division Office team in the role of Learning Services-AISI Coordinator. The year-long secondment saw Ms. Mines take on an active role in curriculum research and development in support of NGPS students and staff, before moving into Assistant Principalships at Whitecourt Central School and later, Pat Hardy. Her experience and leadership skills ultimately led her to the principalship of Pat Hardy Primary in 2013, and in 2018, to her final role and current home at Division Office, where she serves as the Learning Services Coordinator responsible for Indigenous Education. Over the span of a 30 year career and numerous leadership roles, Ms. Mines' passion for education, student achievement and personalized learning remains constant. 
NGPS Superintendent Kevin Andrea shared, "The service and commitment of these educational leaders over the course of their lifetimes is immeasurable. Their passion for educational practice, leadership within their school communities and portfolios, and day-to-day support of students, staff and operations spans decades.
Michelle, John, Jackie - thank you for your dedication, for being champions of education, and for choosing Northern Gateway Public Schools as your professional home for all these years. Principal meetings will not be the same without you! Heartfelt wishes to each of you as you begin new chapters. Happy Retirement!"