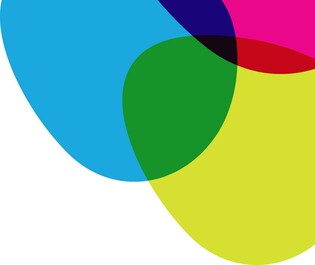 UPDATE, SEPTEMBER 15, 2021: Government announces new health measures for schools
The Government of Alberta has announced a state of public health emergency and with it new health measures for schools. The measures come into effect tomorrow, September 16, 2021 and include:
Mandatory masking for students in Grades 4 and up, plus staff and teachers in all grades 
Exception: Medical exemptions confirmed by the school principal are still in effect.
NGPS students in Kindergarten to Grade 3 will be required to mask when in common spaces, like hallways, as per the Division's September 3 direction.
Masks and distancing are not required by youth under 18 while engaged in physical activity.
NGPS 2021-22 Back to School Plan 
Our Plan outlines in detail the strategies and health measures NGPS will implement to support the health and safety of students and staff. Each school will follow the Plan and also build school-specific information to best fit their community.
NGPS will continue to follow and implement provincial health requirements and measures as required, including:
Daily health screening for students, staff and visitors before coming to school
Staying home when sick
Enhanced cleaning and disinfecting in schools and on yellow buses
Masks -  as per the Government's Sept 15 direction, masks are mandatory for all students in Grades 4 through 12, plus staff and teachers in all grades
Masks are mandatory for all students on school buses regardless of age/grade 
Handwashing and sanitizing
Using personal protective equipment (PPE) where required
Health and safety measures will continue to be evaluated continuously throughout the year in response to changing public health information.
As always, we remain committed to providing safe, caring and inspiring learning environments for our students and staff. Thank you for your ongoing commitment to safety, learning and cooperation. Together, we will continue to work to keep one another safe.

On September 20, 2021, the provincial government updated the Daily Health Checklist for adults and children. The Checklist now states that household contacts of a case of COVID-19 should stay home for 14 days from the last exposure if they are NOT fully immunized. If they ARE fully immunized, they should continue with the checklist and stay home if they have any symptoms. This is for both adults & children under 18.
Before coming to school each day, all staff and students must continue to use Alberta Health's Daily Checklist to decide whether they can attend school or must stay home.
Families and staff are not required to manually fill out the form or to submit the form to their school. The questionnaire is a tool to assess wellness before coming to school. 
Parents will be asked to pick up their child from school immediately. The student will be asked to wear a non-medical mask if able to do so safely, and be isolated in a separate room or kept at least two metres away from others. Parents should ensure the school has their most up-to-date contact information.
NGPS looks forward to having parents, visitors and volunteers back in schools. As we initially come back into school with health guidelines, schools will explore ways to safely bring volunteers, visitors and parents back into their buildings this year.
This will look different from school to school based on the unique circumstances of each school community. When visitors are invited back into schools, all individuals are required to:
Make an appointment by contacting the school office by phone or email
Sign in at the school's visitor log
handwash/sanitize upon entering the building
In accordance with directives from Alberta Health Services and the Government of Alberta, mandatory masking is in place for students in Grades 4 and up.
Masks are required on school buses for all students, regardless of age or grade.
Health and safety measures will continue to be evaluated continuously in response to changing public health information and in the event circumstances and required health measures for schools across the province, schools in a particular region, or individual schools and classrooms, change, based on provincial direction and the COVID-19 situation in Alberta.
The first day of school
The first day of school for most NGPS students is September 1, 2021; however, some schools may choose to use a staggered start schedule where different grades start on different days. Families should watch for information from their schools via school websites and social media.



Northern Gateway Public Schools will not be providing an online learning format; however, online learning options are available. Please see the Online Learning Directory and speak with your local school principal. 



As per Alberta's Education Act, Section 20(1), a parent of a student may provide, at home or elsewhere, a home education program for the student. For further information, please see the Home Education Regulation, September 2019. Students who are registered in a home education program for the current school year must remain in that program for the entire school year. 
Specific strategies related to COVID-19 will be added as required to meet the student's needs.
The dispensing of medication will follow Administrative Procedure 714 Medical Assistance for Students and any applicable COVID-19 guidelines. 
Division contract service supports (occupational therapists, speech-language pathologists, and/or psychologists) will provide service following their professional association guidelines and will wear personal protective equipment as needed/required.


Grade 6 and 9 Provincial Achievement Tests (PATs) will resume and participation is mandatory for all schools not piloting the new draft Kindergarten to Grade 6 curriculum.
Diploma Examinations
Grade 12 diploma exams are mandatory in the 2021-22 school year.
Diploma exams will be offered for every diploma exam course in November, January, April, June and August administrations.


There are no specific restrictions or requirements for school activities and services. However, masks are required on school buses. Schools may continue with activities providing there is consideration given to safety factors such as reducing contacts and social distancing. These activities may include:
Field trips
Music, singing, dancing, theatre
Sports
Visitors to the school
Food services
Student transportation
Work experience
Ceremonies
Graduations
This is a stressful time for many Albertans. Resources are available if you, or someone you know, is struggling or needs a little extra support, or advice on handling the stress, or ways to talk to children.
Stay Up To Date
In pandemic circumstances, our Division is guided and directed by Alberta Health Services and the Government of Alberta (GOA). For the most up-to-date information on COVID-19, please refer to:
For Division information, please continue to check our websites and social media regularly: