Get to know your Board of Trustees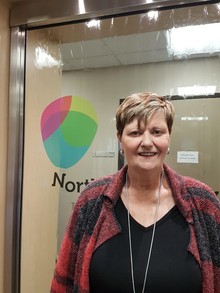 Trustee and Board Chair Judy Muir
Community: Alberta Beach
Contact: 780.991.7413
Favourite subject in High School: Math
Judy Muir has spent the past 30+ years as a proud resident, parent, volunteer and business owner in Alberta Beach.
Judy and her husband raised two children in Alberta Beach while building their manufacturing business. An active volunteer and community supporter, Judy also worked as a school secretary, served on her children's school councils and eventually opened up her own antiques shop in the community. One of her two children who grew up in Alberta Beach is now the Principal of Rich Valley Elementary School. Judy has four grandchildren; two of whom attend schools within NGPS. She continues to be involved with the local community league and youth activities within Alberta Beach.
"I became a trustee originally because of my interest in my children's own education, my involvement with school councils and the building of the new school in Alberta Beach. I love that Education is constantly evolving."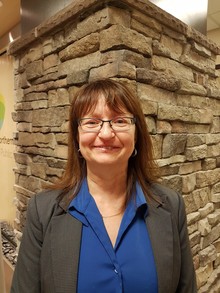 Trustee and Board Vice-Chair Barb Maddigan
Community: Whitecourt
Contact: 780.262.1013
Favourite Subject in High School: Math and History
Barb Maddigan moved to Whitecourt in 1990 and is the proud mother of three Hilltop Jr/Sr High School graduates. Barb currently works at the Whitecourt & District Public Library as a Library Assistant and is an avid participant in the local fine arts community as a student, volunteer, organizer, promoter and enthusiastic audience member. 
Barb Maddigan served on the NGPS Board of Trustees in 2001 and ran again in the 2017 election because she finds that "being a school board trustee and advocate is one of the best and most rewarding ways" that she can serve her community:
"I'm excited about the shift in education from teaching students what to think to teaching students how to think, and the strategies and planning that are involved in making sure that students develop the skills they need to succeed in our ever-changing environment."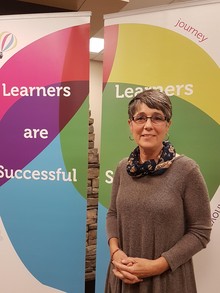 Trustee Diane Hagman
Community: Mayerthorpe
Contact: 780.396.9694
Favourite subject in High School: Accounting
Diane Hagman was born and raised in the Anselmo community southwest of Mayerthorpe. She moved into Mayerthorpe in 2009 with her husband Pat where she continues to reside today. A graduate of Mayerthorpe Jr/Sr High School, Diane has been married to her husband for 43 years. Together they are proud and supportive parents of four children, their spouses and five grandchildren. Diane is a member of the Mayerthorpe Cemetery Committee, the Mayerthorpe Hospital Auxillary Association and the Mayerthorpe & District Cemetery Association.
"I believe volunteerism is very important within a community. I am passionate about our community and the education of our young people. I value our public school system and the quality of education it provides our children. I appreciate and admire the dedication of parents and educators who are committed to developing our citizens of tomorrow."
Trustee Sarah Healy
Community: Onoway
Contact: 780.945.4324
Favourite Subject in High School: English and History
Sarah Healy grew up in the rural farming community of Consort, Alberta, moving to Edmonton in 1973 to pursue a degree in Education. She moved to Onoway with her husband in 1986 when she accepted a position teaching Music at Onoway Elementary School. Her teaching portfolio would eventually grow to include supporting diverse learners in the inclusive classroom. In 2009, Sarah took a position as a Student Services Coordinator with NGPS Central Services. In this role, she supported principals, teachers and students in schools from Onoway to Valleyview.
"I am excited about the incredible range of learning opportunities that are available to students today and proud to be a part of a team that brings these opportunities to NGPS students."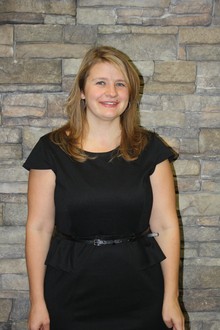 Trustee Sherry Jeffreys
Communities: Cherhill, Sangudo
Contact: 780.898.0404
Favourite Subject in High School: Math
Sherry Jeffreys is beginning her second term as a school board trustee with Northern Gateway Public Schools. Born and raised on a farm outside Evansberg, Sherry has always enjoyed the country lifestyle and 'small-town', rural community living. Sherry has lived in the Sangudo area for the past 13 years and works in administration for Alberta Health Services in Onoway. She is the mother of two young boys who attend Sangudo Community School and enjoys spending time with her family in the great outdoors.
Inspired by the opportunities that are available for students today, Sherry decided to run for trustee for the chance to play a positive role in ensuring that each and every student has the opportunity to maximize their potential:
"I want NGPS students to graduate with the skills and attitudes they need to be successful, to provide for themselves and their families, and to contribute to their communities."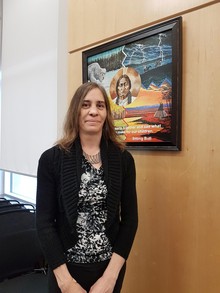 Trustee Anita Portsmouth
Communities: Little Smoky, Valleyview Rural
Contact: 780.552.4150
Favourite subject in High School: English or Drama
In addition to operating a successful auto restoration business, Anita Portsmouth has worked in schools, in various roles, for the past 15 years. She moved to Valleyview from Peace River three years ago and began substitute teaching in Valleyview schools.
"I believe in the public education system and wanted to become a trustee to support the community - parents, staff and volunteers - who work hard to create quality learning environments for students. I'm excited about the diversity and flexibility of education today and the possibilities it opens up for students."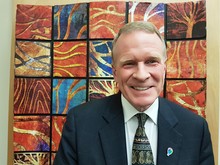 Trustee Gerry Steinke
Community: Valleyview
Contact: 780.524.9889
Favourite subject in High School: Math
Gerry Steinke moved to Valleyview for a teaching position in 1980 and has remained in the community since. Moving away from Education to try other things, Gerry started a business in stained glass production and manages an independent 55+ not-for-profit housing complex. He is also involved in the community through his church and through one-on-one assistance with seniors.
Gerry Steinke became a trustee because he believes that issues and concerns in society are best dealt with by elected people who are closest to the topic at hand:
"We have so many resources to support students' learning - along with research about learning and teaching - that the opportunities to reach all children in relationship-based classrooms has become much more attainable."
Trustee Ethan Thesen
Community: Fox Creek 
Contact: 780.622.9576
Favourite subject in High School: Chemistry
Ethan Thesen grew up in Fox Creek, attended Fox Creek School and currently works in the community as a Power Engineer with Paramount Resources. Both of Ethan's parents are teachers and his sister currently attends Fox Creek School. Ethan became a trustee to give back to his community:
"I also felt that my recent status as a student at Fox Creek School gives me a good grasp on the educational needs of the community."
As a former Dual Credit student, Ethan is excited about the opportunities students have today to take part in programs that give them a head start on their careers.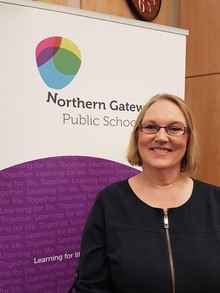 Trustee Linda Wigton
Community: Whitecourt
Contact: 780.706.4345
Favourite subject in High School: English and Social Studies
Linda Wigton has lived and worked in Whitecourt as a teacher and administrator since 1984. Linda and her husband are local business owners and volunteers in the community where three of their children attended NGPS schools. During her years as a teacher, Linda represented fellow teachers in the local ATA and also served as an Association Instructor.
Linda holds a Bachelor of Education and Masters of Education from the University of Alberta. She enjoys spending time with her family, travelling, snowmobiling and entertaining. Since retiring from teaching this past June, Linda felt that becoming a trustee was a great way to give back to her community and to use her training and experience to benefit others.
"There are so many exciting changes in Education now including the use of many different technologies and incredible access to knowledge that students have at their fingertips. Students are engaging in their communities, changing their communities and learning, through collaboration, how to become active citizens."