Anne Martens to re-join Percy Baxter School this September as Assistant Principal
Posted on May 8, 2017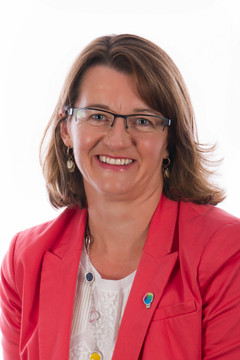 It is our great pleasure to announce that Anne Martens will re-join the team at Percy Baxter School (PBS) this September 2017 as Assistant Principal.
Ms. Martens is an experienced educator who has furthered her professional growth and leadership development skills this past year as part of NGPS' Learning Services team, coordinating the Indigenous Student Supports portfolio.
"Anne is a leader and a mentor with high standards that have supported her administrative teams both as a teacher at Percy Baxter and in her role this past year with Learning Services," said Kevin Andrea, NGPS Superintendent of Schools. "Her creativity and professionalism will be an asset to students and staff at PBS."
Ms. Martens began her teaching career at Percy Baxter School in 2011. An innovative, growth-minded educator, she helped to develop the school's Learning through the Arts program - teaching Math, Science, Language Arts and Social Studies - and led the Grade 8 professional learning team among various other student-centred pursuits.
In her role as Learning Services Coordinator, Ms. Martens has been responsible for supporting educational service agreements for First Nations students and fostering collaborative relationships with First Nations communities and educational partners.
"I am very excited to return to Percy Baxter School and to bring with me my experiences, both as the Indigenous Student Supports Coordinator with NGPS Central Services, and as a teacher in the classroom. I am eager to commence graduate studies in Educational Leadership while working collaboratively with the outstanding leadership team and staff at Percy Baxter!"
Ms. Martens holds a Bachelor of Education degree with Distinction from the University of Alberta.