Brenda Rawluk accepts Assistant Principal position at Percy Baxter
Posted on Dec 18, 2017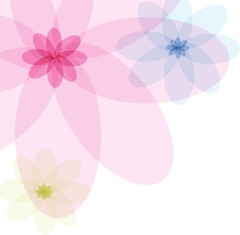 Northern Gateway Public Schools is pleased to announce that Ms. Brenda Rawluk has accepted the position of Assistant
Principal at Percy Baxter School, effective January 2018. The position became available following Mr. Turcotte's appointment to the Principal position earlier this month.
Ms. Rawluk has been an educator, coach and mentor at Percy Baxter School for the past twenty-five years. As both an
experienced and motivated educator, Ms. Rawluk brings strong leadership and team building skills to the position with a focus on
promoting positive work environments that encourage learning, professionalism and open communication.
Over the course of her career Ms. Rawluk has served her school community in numerous capacities from organizing school
fundraisers and coaching various sports to serving as Percy Baxter's Literacy Team Leader and a Mentor Teacher. In addition to teaching Grade 6/7/8 Hockey Academy (on/off ice training) and 7/8 split classes in core subjects, Ms. Rawluk is also the Grade 7 Level Team Leader for Percy Baxter. She is a Red Cross Instructor Trainer, a Fallen Four Marathon/Relay participant and a member of the Whitecourt Curling Club and the Whitecourt Golf and Country Club.

"Brenda is a motivated and experienced Educator with strong ties to her community and a proven ability to develop positive relationships with students, staff, parents and colleagues," shared NGPS Superintendent Kevin Andrea. "Her commitment to supportive. flexible and collaborative learning environments will serve the students and staff of Percy Baxter well."
Ms. Rawluk holds a Bachelor of Education degree from the University of Alberta. She is also a graduate of the NGPS Leadership Development program and is currently pursuing a Master of Education from City University.
Ms. Rawluk is "honoured and excited to be a part of the Administration team at Percy Baxter School. Having worked in middle school for most of my career, I embrace the unique challenges and experiences that this opportunity will bring."