Shelly Wiebe announced as Assistant Principal at Pat Hardy Primary School
Posted on Jun 9, 2017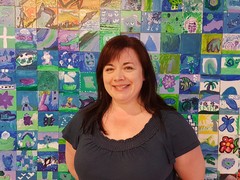 Northern Gateway Public Schools is pleased to announce that Shelly Wiebe, currently a Grade 1 teacher at Onoway Elementary School, will assume the position of Assistant Principal at Pat Hardy Primary School commencing September 2017.
Shelly is a dedicated educator who takes great pride in her years spent teaching at Onoway Elementary and in the strong relationships she has built with students, families and staff over the years. Ms. Wiebe began her teaching career in 2010 with NGPS. Over the past 7 years she has taught Kindergarten, Grade 1, Grade 4 and Grade 6 with a dedication to professional development and practice in the areas of Early Literacy, collaborative development and inquiry based learning.
NGPS Superintendent Kevin Andrea shared, "We are excited to welcome Shelly to the administrative team at Pat Hardy and we look forward to seeing her continued dedication and love for learning take root in her new school community of Whitecourt."
Ms. Wiebe has been an active member of the Onoway Elementary school community coordinating the Junior ATB Program, serving as the school's ATA professional development fund treasurer and coaching badminton and mini-handball.
"I am very excited about the opportunity to pursue my passion for our youngest learners at Pat Hardy and to begin working with students, families and colleagues to further a culture of always learning and learning in all ways!"
Ms. Wiebe holds a Bachelor of Arts degree in Political Science from the University of Alberta, a certificate in Project Leadership from NAIT and a Bachelor of Education After Degree from Concordia University College. Ms. Wiebe will begin her Master of Education in 2017-18.