Amy Villneff accepts principalship at Onoway Jr/Sr High School, 2021-22
Posted on Mar 8, 2021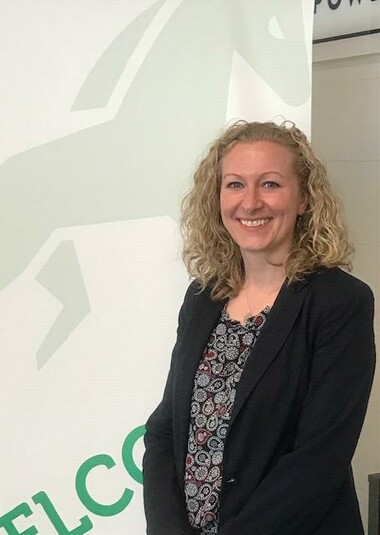 Northern Gateway Public Schools is pleased to announce that Ms. Amy Villneff has been appointed Principal at Onoway Jr/Sr High School (OJSH), commencing September 2021, following the retirement of current principal, John Lobo.
As an experienced educator and administrator, Ms. Villneff brings strong leadership and relationship building skills to the position along with a keen understanding of OJSH's diverse community of learners.
"Amy is a talented administrator with a proven ability to develop positive relationships with students, staff, parents and colleagues" shared NGPS Superintendent, Kevin Andrea. "Her understanding of learning and engagement at the junior and senior high level will continue to be an excellent support for Onoway Jr/Sr High learners and staff."
Over the course of her career, Ms. Villneff has taught a full range of grades and subjects and served her school communities in numerous capacities from implementing OJSH's Webs of Support program and serving as the school's wellness representative to completing teacher evaluations, providing school-based professional development and teaching specialized programs for students from early years through high school. She has been the Assistant Principal at Onoway Jr/Sr High School since 2015.
Her range of work and experience with assessment, literacy, numeracy, CTF and CTS pathways, fine arts programming and varying streams of curriculum, and her experience at Alberta Education, will continue to be a positive support for both students and staff.
"I am very honoured and excited for the opportunity to work collaboratively with the staff, students and families of the OJSH community in this new role. Together, we will continue to foster caring and quality learning environments for OJSH students."
Ms. Villneff holds a Bachelor of Education Degree from the University of Alberta, a Master of Education Degree from the University of Alberta, and is currently working on her Doctorate of Education, expected completion 2022, through the University of Western Ontario.