Board Meeting Agendas, Highlights and Minutes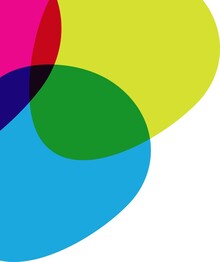 Board Meetings are currently being held virtually. Meetings begin at 1:00 p.m. and are open to the public. Please contact our Division Office at 780-778-2800 if you would like to join a meeting. 
Please scroll down to view recordings of past virtual meetings, upcoming board meeting dates and agendas and the Minutes and Highlights from past meetings. 
May 5, 2020 Board Meeting
2019 -2020 Board Meetings
| | | | |
| --- | --- | --- | --- |
| Meeting Date | Agenda | Minutes | Highlights |
| July 10, 2020 - Special Board Meeting | Agenda | Minutes | Highlights |
| June 16, 2020 | Agenda | Minutes | Highlights |
| May 26, 2020 | Agenda | Minutes | Highlights |
| May 5, 2020 | Agenda | Minutes | Highlights |
| April 14, 2020 | Agenda | Minutes | Highlights |
| March 10, 2020 | Agenda | Minutes | Highlights |
| February 11, 2020 | Agenda | Minutes | Highlights |
| January 14, 2020 | Agenda | Minutes | Highlights |
| December 10, 2019 | Agenda | Minutes | Highlights |
| November 26, 2019 | Agenda | Minutes | Highlights |
| October 29, 2019 (Org.) | Agenda | Minutes | Highlights |
| October 29, 2019 (Reg) | Agenda | Minutes | Highlights |
| October 8, 2019 | Agenda | Minutes | Highlights |
| September 17, 2019 | Agenda | Minutes | Highlights |
| August 27, 2019 | Agenda | Minutes | Highlights |
| | | | |
| --- | --- | --- | --- |
| Meeting Date | Agendas | Minutes | Highlights |
| June 25, 2019 | Agenda | Minutes | Highlights |
| June 11, 2019 | Agenda | Minutes | Highlights |
| May 28, 2019 | Agenda | Minutes | Highlights |
| May 7, 2019 | Agenda | Minutes | Highlights |
| April 15, 2019 | Agenda | Minutes | Highlights |
| March 26, 2019 | Agenda | Minutes | Highlights |
| March 12, 2019 | Agenda | Minutes | Highlights |
| February 12, 2019 | Agenda | Minutes | Highlights |
| January 29, 2019 | Agenda | Minutes | Highlights |
| January 15, 2019 | Agenda | Minutes | Highlights |
| December 11, 2018 | Agenda | Minutes | Highlights |
| | Agenda | Minutes | Highlights |
| | Agenda | Minutes | Highlights |
| | Agenda | Minutes | Highlights |
| | Agenda | Minutes | Highlights |
| October 16, 2018 | Agenda | Minutes | Highlights |
| September 18, 2018 | Agenda | Minutes | Highlights |
| August 28, 2018 | Agenda | Minutes | Highlights |
| | | | |
| --- | --- | --- | --- |
| Meeting Date | Agendas | Minutes | Highlights |
| June 26, 2018 | Agenda | Minutes | Highlights |
| June 12, 2018 | Agenda | Minutes | Highlights |
| May 22, 2018 | Agenda | Minutes | Highlights |
| May 1, 2018 | Agenda | Minutes | Highlights |
| April 17, 2018 | Agenda | Minutes | Highlights |
| March 27, 2018 | Cancelled | Cancelled | Cancelled |
| March 13, 2018 | Agenda | Minutes | Highlights |
| February 20, 2018 | Agenda | Minutes | Highlights |
|   |   |   |   |
| January 30, 2018 | Agenda | Minutes | Highlights |
| January 9, 2018 | Cancelled | Cancelled | Cancelled |
| December 12, 2017 | Agenda | Minutes | Highlights |
| | Agenda | Minutes | Highlights |
| | Agenda | Minutes | Highlights |
| | Agenda | Minutes | Highlights |
| October 3, 2017 | Agenda | Minutes | Highlights |
| September 19, 2017 | Agenda | Minutes | Highlights |
| August 29, 2017 | Agenda | Minutes | Highlights |
2016-2017 Board Meetings
Meeting Date
Agendas
Minutes
Highlights
June 20, 2017
Agenda
Minutes
Highlights
June 7, 2017
Agenda
Minutes
Highlights
May 23, 2017
Agenda
Minutes
Highlights
May 9, 2017
Agenda
Minutes
Highlights
April 25, 2017
Agenda
Minutes
Highlights
April 11, 2017
Agenda
Minutes
Highlights
March 29, 2017
Agenda
Minutes
Highlights
March 14, 2017
Agenda
Minutes
Highlights
February 27, 2017
Agenda
Minutes
 
February 21, 2017
Agenda
Minutes
Highlights
February 7, 2017
Agenda
Minutes
Highlights
January 24, 2017
Agenda
Minutes
Highlights
January 10, 2017
Agenda
Minutes
Highlights
December 13, 2016
Agenda
Minutes
Highlights
November 24, 2016
Agenda
Minutes
 
November 15, 2016
Agenda
Minutes
Highlights

November 1, 2016

Agenda
Minutes
Highlights

October 18, 2016

Regular Meeting

Agenda
Minutes
Highlights

October 18, 2016

Organizational Meeting

Agenda
Minutes
Highlights
October 4, 2016
Agenda
Minutes
Highlights
September 20, 2016
Agenda
Minutes
Highlights
August 30, 2016
Agenda
Minutes
Highlights
2015/2016 Board Meetings
Meeting Date
Agendas
Minutes
Highlights
June 29, 2016
Agenda
Minutes
Highlights
June 14, 2016
Agenda
Minutes
Highlights
May 24, 2016
Agenda
Minutes
Highlights
May 10, 2016
Agenda
Minutes
Highlights
April 19, 2016
Agenda
Minutes
Highlights
April 5, 2016
Agenda
Minutes
 Highlights
March 29, 2016
Agenda
Minutes
 Highlights
March 15, 2016
Agenda
Minutes
Highlights
February 23, 2016
Agenda
Minutes
Highlights
February 9, 2016
Agenda
Minutes
Highlights
January 26, 2016
Agenda
Minutes
Highlights
January 12, 2016
Agenda
Minutes
Highlights
December 8, 2015
Agenda
Minutes
Highlights
November 24, 2015
Agenda
Minutes
Highlights
November 10, 2015
Agenda
Minutes
Highlights

October 20, 2015

Regular Meeting

Agenda
Minutes
Highlights

October 20, 2015

Organizational Meeting

Agenda
Minutes
Highlights
October 6, 2015
Agenda
Minutes
Highlights
September 22, 2015
 Agenda
Minutes
Highlights
September 1, 2015
 Agenda
Minutes
 Highlights