Fox Creek students are headed to Iceland!
Posted on Oct 15, 2018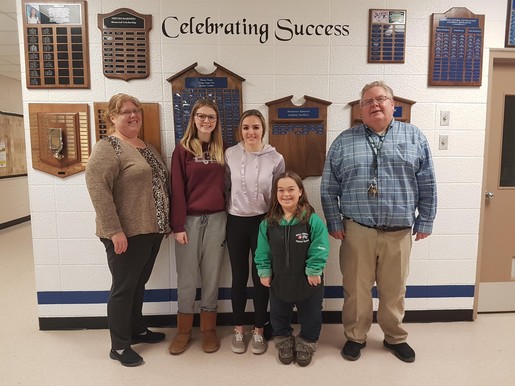 Fox Creek students and staff prepare for international learning experience as part of the Alberta Iceland (ALICE) Student Exchange Program
International exchange programs offer students a once-in-a-lifetime opportunity to immerse themselves in the culture and lifestyle of a different country. Students build international friendships, develop new skills in living and working closely with people from a different culture and discover more about themselves as they face new challenges. Self-development, awareness and having to confront challenges outside their comfort zone builds students' self-confidence, maturity and social poise. 
Like the FinAl (Finland-Alberta) partnership program, ALICE aims to connect high performing education systems for mutual professional development, learning and growth. Principals and teachers participate alongside students in the exchange, residing with their exchange counterparts and work-shadowing in the exchange partner's school. In April 2019, a delegation of teachers and students will travel from Iceland to Fox Creek School for a reciprocal visit. 
Grade 11 students, Faith MacKay, Codi Peavoy and Elizabeth Duff and FCS principal, Ian Baxter, and Science teacher, Leanne Pretula, will depart for Iceland on November 2. The exchange will kick off with Base Camp in Reykjavik where students and staff will discuss, examine and collaborate on a variety of educational topics including curriculum, best practice, school life, assessment and educational policy, guided by the over-arching question, 'What makes a great school for students?'
Principal Baxter is no stranger to the exchange partnerships, having participated in the Finland-Alberta partnership previously, "It's a powerful experience for students and the educational research and work we will contribute to is just one part of the trip. Traveling and participating in a different culture - the cuisine and the customs - and the connections they make with other students builds confidence, awareness and it really does open doors for students. It opens doors to new ideas and ways of thinking, to scholarships, and to post-secondary studies." 
Students and staff from two other Alberta schools will join the Fox Creek and Icelandic contingents in their work of informing educational change through feedback and sharing experiences. Teachers and school leaders will examine ways of improving their schools through collaborative inquiry, development activities and shared exemplary practices.
Following Base Camp, students will travel to the homes of their billet families where they will live, eat, study and play like an Icelandic student. 
Miss. Pretula shares, "I've traveled with other tour groups and its amazing to see the growth and maturity develop in students over those seven to ten days. They realize that the world is so much bigger than our town, that there's so much more out there, that there are so many other connections to be made. I love seeing that growth."
The students are looking forward to the opportunity to learn what school is like for Icelandic students, and how it differs from their own experience.
"I'm excited to travel and to see the culture and to experience their way of life. I think it will open up a lot of doors for us. I think having this experience adds to our education, as will sharing our experience and what we learn with our school community."

- Codi Peavoy, Grade 11 student, Fox Creek School