Hilltop hosts 36th Annual Seniors' Supper!
Posted on Apr 13, 2018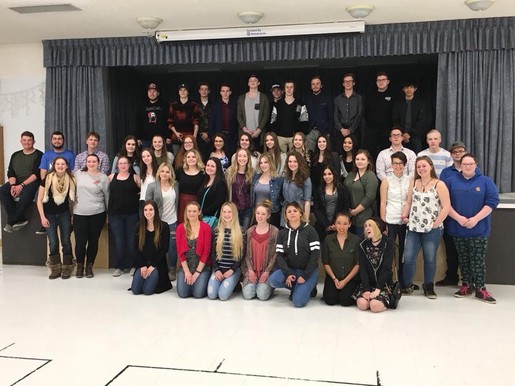 Every year for the past 36 years (!) Hilltop High grad students have been giving back to the seniors in their community with their Annual Seniors' Supper. The event, featuring a delicious meal and student entertainment, connects students with community members during this much loved, time-honoured school tradition.
122 seniors and 45 graduates in attendance!
Social Studies teacher Jennifer Keay commented, "It warms my heart to see these students give back to the community this tradition is incredible."