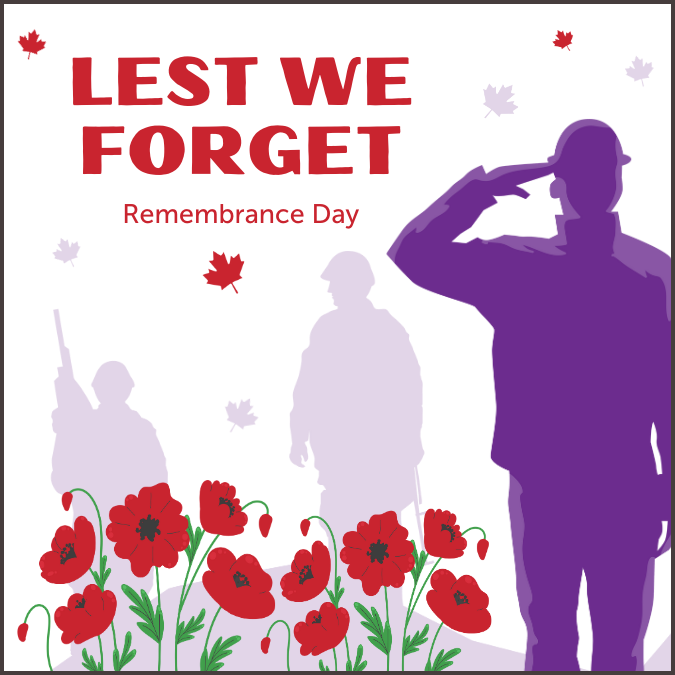 On Remembrance Day we honour those who gave their lives to serve our country.
Remembrance Day marks the anniversary of the official end of World War I, on November 11, 1918. The poppy is a symbol of our gratitude, worn each November to honour and remember all those who have served and sacrificed.
Students throughout the Division participate in Remembrance Day ceremonies and activities at school and in their communities. Check our Division Facebook page for pics!
Meet some of the Veterans who sacrificed for our freedoms.