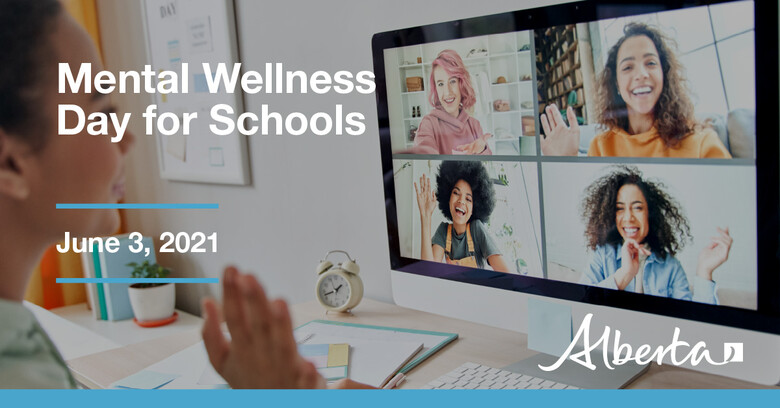 "Mental Wellness Day for Schools" is an Alberta Education event on June 3, 2021, where schools can access free, online sessions on mental wellness to help wrap up this challenging school year. There are individual sessions for Kindergarten to Grade 3, Grades 4 to 6 and Grades 7 to 12 students - as well as teachers, staff and parents.
Activities include:
inspirational messages from public figures such as country singer Brett Kissel and former NHL player and advocate Sheldon Kennedy
engaging sessions by Alberta Health Services, Ever Active Schools, Jack.org and the College of Alberta School Superintendents; and,
key learnings from speakers such as Dr. Jody Carrington and Dr. Michael Ungar
Click here for program information!