New Assistant Principal named for Elmer Elson Elmentary!
Posted on May 27, 2019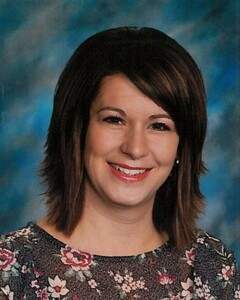 Northern Gateway Public Schools is pleased to announce that Leanna Feser has accepted the position of Assistant Principal at Elmer Elson Elementary School (EEE). Mrs. Feser has served as Acting Assistant Principal of EEE since January 2019.
A passionate and experienced educator, Mrs. Feser has spent her entire twenty-year career sharing her passion for education and commitment to student success with the staff and students of EEE. With a focus on relationships, community, and working collaboratively in the best interests of every child, Mrs. Feser is looking forward to her new role within the school community.
"Elmer Elson and the Mayerthorpe community have a special place in my heart. This is where I was raised, where I received my schooling and where I choose to raise my family. I am honoured to have this opportunity to work with Mr. Andriuk and the EEE staff in continuing to support EEE students with exceptional programming and learning opportunities."

- Leanna Feser, Assistant Principal, Elmer Elson Elementary School
Ms. Feser has been involved in many different aspects of school life during her time at EEE. In addition to teaching, she has led and supported the school's Early Literacy Initiative, developed modified programming for students with diverse needs, and supported professional and leadership development for EEE teachers, educational assistants and work experience students. She has also proudly directed individual and choral speech arts programming for numerous EEE students.
As the Acting Assistant Principal, she has worked alongside Principal Nolan Andriuk, to implement the school's vision and create a safe and nurturing learning environment. NGPS Superintendent, Kevin Andrea, commented, "Leanna is an experienced teacher, facilitator, and longstanding team player at EEE. Her commitment to student growth and achievement, and to developing strong partnerships within the community, will continue to serve the students and staff well, and we look forward to working with her at the administrative level."
Mrs. Feser holds a Bachelor of Education degree from the University of Alberta and is currently pursuing a Masters of Education in Educational Leadership from Yorkville University with an anticipated completion date of June 2021.