School Nutrition supports health and wellness at OAP!
Posted on Jan 31, 2018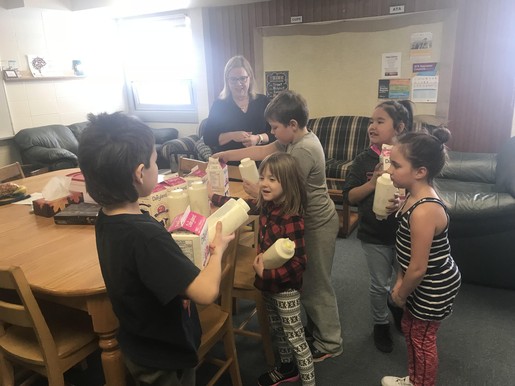 Students at Oscar Adolphson Primary School in Valleyview are receiving a daily nutritious lunch thanks to Alberta Education's School Nutrition Program. A key component of the program is to ensure students, teachers, parents, caregivers and community members have the opportunity to learn more about:
the importance of choosing and preparing healthy foods
the importance of reading food labels
access to Alberta's food resources
OAP Principal Sherry Howey shared that the "program supports early learners and helps students to identify and make well-informed, healthy choices."
Alberta Education School Nutrition Program leads, Heather Dechamp and Christine Bouchard, along with the Minister's Parliamentary Secretary Annie McKitrick, visited the program this past Tuesday, noting how OAP has organized the program to be very environmentally friendly and commending student leaders for their responsibility of delivering food to classrooms and cleaning up the dishes after lunch.
Mrs. Wedel's Grade 3 class spoke to the visitors about making healthy food choices and shared what their favourite lunch foods are in school as well as how grateful they are for the food this program provides them with each school day.