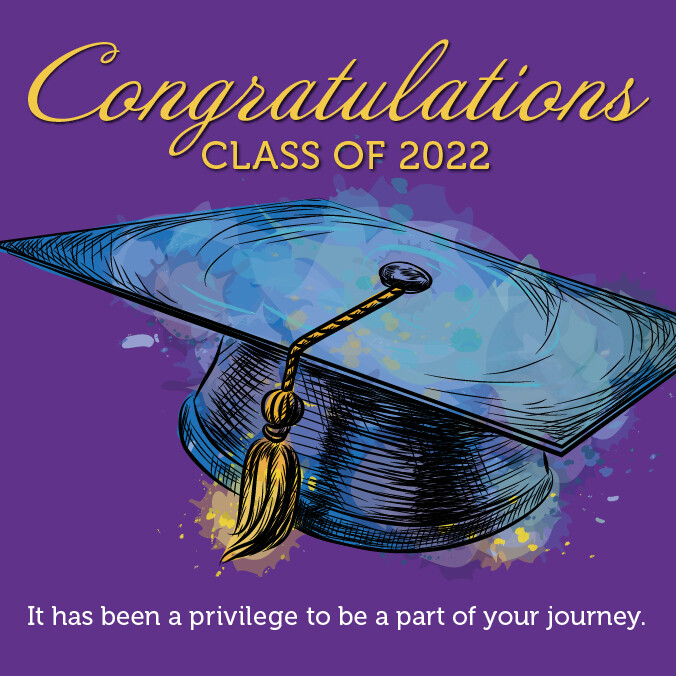 Congratulations on reaching this important milestone! Thirteen years in the making! Thirteen years of learning, hard work, community, challenge, success, dreams, fun and growth (and a few fundraisers)!
As you graduate, you are enter a world of new possibilities. You are ready! Your education has given you the skills you need and you have honed your ability to adapt to new situations and stay flexible while living through a period of incredible change.
As you prepare for what comes next - work, post-secondary, travel - we hope you take a moment to reflect on the magnitude of your achievement. From your first days in Kindergarten, to your adventures as a senior, and all of the learning and growing in between, we are honoured to have been a part of your journey!
Heartfelt congratulations to all of our Graduates and Parents! 
2022 Graduation Ceremonies:
| | |
| --- | --- |
| Onoway Jr/Sr High School, Onoway | June 30 - 2pm |
| Mayerthorpe Jr/Sr High School, Mayerthorpe | June 29 - 1pm |
| Hilltop Jr/Sr High School, Whitecourt | June 30 - 1 pm |
| Fox Creek School, Fox Creek | June 25 - 3pm |
| Hillside Jr/Sr High School, Valleyview | June 25 - 1pm |