At Northern Gateway Public Schools, we understand that every student is unique. Teachers, support staff and leadership work together to create personalized and quality learning environments where every student leaves school saying: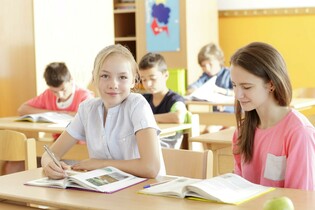 I matter. 
I've got this. 
I'm just getting started.
Junior Kindergarten
Through a variety of social and learning experiences, children begin their educational journey in a caring and holistic environment where they explore, question, discover and acquire skills of critical thinking and collaboration in a warm and stimulating play-based learning environment.
Currently offered at:
Pat Hardy Elementary School, Whitecourt
Sangudo Community School, Sangudo
Oscar Adolphson Primary School, Valleyview
Kindergarten
Kindergarten establishes the foundation for learning in your child's future years. Children must be five years old on or before December 31 of the given school year to be eligible to start Kindergarten in Northern Gateway Public Schools. Kindergarten programming promotes child development in early literacy; early numeracy; citizenship and identity; personal and social responsibility; physical skills; creative expression; and community and environmental awareness. Complete details on Kindergarten programming are available on Alberta Education's website My Child's Learning.
To register your child for Kindergarten, complete the Student Registration Form.
Kindergarten is offered at all primary and elementary schools in the Division.
Music and Band
Research tells us that learning music facilitates learning in other subjects and enhances skills that children inevitably use in other areas. From language development and using multiple skill sets to creative development and enjoyment, music provides the opportunity for students to build their musical skills and explore their creativity and self-expression. Choirs and Glee Clubs operate at schools throughout the Division.
Band programs currently offered at Onoway Jr/Sr High School.
Registered Apprenticeship Program (RAP)
Programming supports students who learn well through on-the-job training and want a career where they work with their hands. A variety of opportunities exist for students to gain work experience, accumulate hours toward a ticket while attending high school full-time and get a head start on completing the first year of apprenticeship training.
RAP is offered at all high schools in the Division.