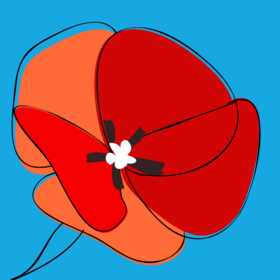 Remembrance  Day marks the anniversary of the official end of World War I, on November 11, 1918. In gratitude, we honour and reflect on the sacrifices and achievements of the fallen, on those who have served and on those who continue to serve. 
There is no school for NGPS students November 10 - 12:
November 10 - Staff Planning & Development Day
November 11 - Remembrance Day
November 12 - Day in Lieu of Parent-Teacher Interviews
The Division Office in Whitecourt will be closed on Thursday, November 11.
Sangudo Only
There is no school for Sangudo Community School students November 10 - 15. Sangudo students return to school on Tuesday, November 16.