Go back to listings
Alberta Government announces new series of enhanced COVID-19 health measures
Posted on: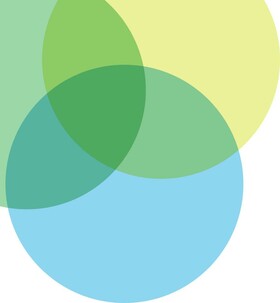 Alberta Government announces new series of enhanced COVID-19 health measures, 
ENHANCED public health measures: Stop the Spike.
On November 24, 2020, the Alberta Government announced a series of new COVID-19 health measures that impact various sectors in our communities, including school divisions:
"As part of these new measures, all Grades 7 to 12 students province-wide will move to at-home learning, effective November 30.

ECS to Grade 6 students will continue learning at school in-person under Scenario 1 until the winter break – as per school authority calendars.

After the winter break, all ECS to Grade 12 students across Alberta will be learning at-home for about a week depending on school authority calendars, and will return to Scenario 1 at school in-person learning on January 11, 2021.

These shifts in learning surrounding the winter break are mandatory for all school authorities."

- Alberta Education Minister, Adriana LaGrange 
What does the above statement from Education Minister LaGrange mean for NGPS students?
NGPS students in Grades 7 to 12 will begin at-home learning on November 30, 2020.
NGPS students in pre-K to Grade 6 will remain learning in-person, at school, until December 18, 2020.
The winter break (Christmas vacation) for NGPS, as per the Division's regular school year calendar, remains December 21, 2020 - January 1, 2021.
Following the winter break (Christmas vacation), all NGPS staff will return to work on January 4, 2021.
Following the winter break (Christmas vacation), all NGPS students will return to at-home learning on January 4, 2021. 
All NGPS students will return to in-person learning, at school, on January 11, 2021.
Before week's end, schools/teachers will be communicating with parents/guardians of Grade 7 - 12 students regarding at-home learning. 
Prior to Friday, December 18, schools/teachers will be communicating with parents/guardians of pre-K - Grade 6 students regarding at-home learning. 
At-home learning during this time period will be more intensive than the emergent online learning that took place this past Spring. Students can expect to be engaged online, either in classes or their studies, for the duration of a regular, in-person school day. Attendance, engagement and completion of assignments are required, as is access to technology and reliable internet. 
The NGPS Re-entry Handbook will be updated next week to reflect the enhanced safety measures. The Handbook is available to the public at ngps.ca. 
The health and safety of our students and staff remain our priority. It has been an unusual and challenging nine months for our students, families and staff. There is no doubt that the strength and spirit of our communities has been tested. We thank you for your continued patience, cooperation and diligence in keeping your children, NGPS schools and each other safe. 
Please continue to look out for one another and stay well. We are all in this together! 
Comments
I am in a bit of a problem.Where i live there is no internet access available.I tried all the internet companies that i ever heard of and because my house is in a "dead zone" Internet is not available.I was wondering what other options do i have for my 4 childrens to be able to keep learning and advance in the school system?.
Northern Gateway Public Schools
Posted
Hi Jennifer, thanks for reaching out. Your school and/or children's teachers will be contacting you to discuss learning arrangements. Take care!