Apply to be on the Minister's Youth Council!
Posted on Feb 7, 2018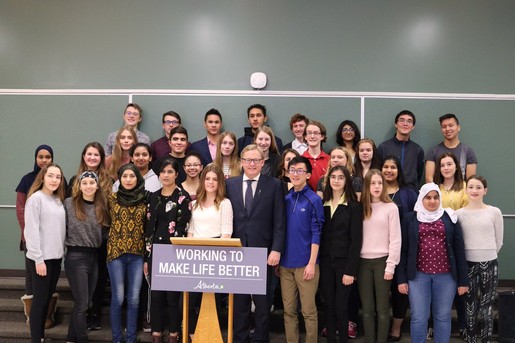 Student engagement strengthens our education system!
Students across Alberta are being encouraged to apply to serve on Alberta Education's Minister's Youth Council for the 2018-19 school year. The position provides students with the opportunity to provide input on important education topics and to share the student voice at the provincial level.
Students on the Minister's Youth Council bring a broad range of life experiences, knowledge and skills from all types of schools across Alberta. They meet three times during the school year, on weekends, to discuss and contribute to education planning in the province. 
More information and application