Gateway Academy Whitecourt shares new look!
Posted on Jan 16, 2019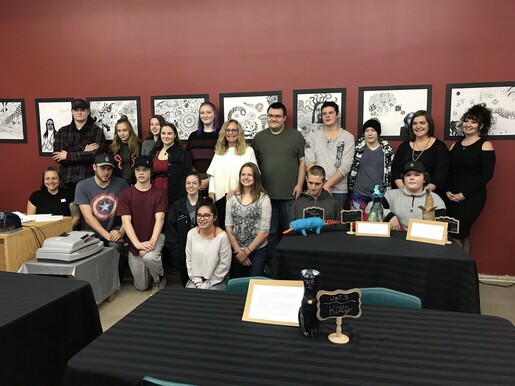 Gateway Academy Whitecourt looks a little different these days! The school is proud to share their refreshed space, thanks to new flooring, paint and student artwork! A generous donation of $2,300 from Whitecourt's Eagle River Casino was put towards the refresh and the bright and warm red feature wall is the perfect showcase for student artwork.
Gateway Academy Whitecourt is one of four outreach schools in our division offering students the opportunity to pursue their education in a non traditional high school setting. Fox Creek, Valleyview and Onoway also offer alternative programming.