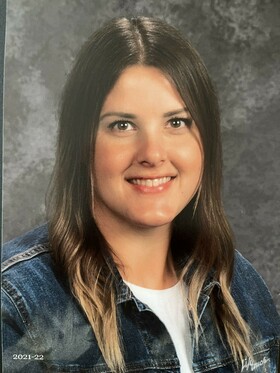 Trish Muir named Principal for Grasmere School for the 2021-22 School Year!
Northern Gateway is pleased to announce that Mrs. Trish Muir will be stepping in as the Principal of Grasmere School for the 2022-23 school year, as current Principal Shelley Wyman takes on a secondment with Alberta Education.
Mrs. Muir joined NGPS 18 years ago - a journey that began with her practicum, and then substitute teaching, before moving to Darwell School where she is currently the Grade 6 Language Arts teacher and Inclusive Education Facilitator. Throughout her years with the Division, Trish has developed a comprehensive understanding of students' diverse learning needs and how teamwork, collaboration and a shared vision positively impacts student achievement.
NGPS Superintendent, Kevin Bird added, "Trish's connection to the community of Alberta Beach, and the relationships she has developed with staff, students, parents and colleagues, throughout our east end communities, make her an excellent fit for this position."
Mrs. Muir holds of Bachelor of Education degree from the University of Alberta.
"I am very excited to be joining the Grasmere School community. I look forward to working with all of the students, staff, and families to make the 2022-23 school year a great one!"
~ Trish Muir