Mayerthorpe and Sangudo Principalships Announced
Posted on Feb 26, 2019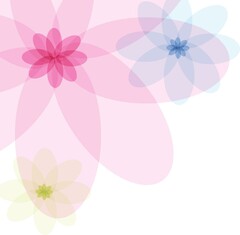 Nolan Andriuk named Principal for Elmer Elson Elementary School (EEE)
We are pleased to announce Mr. Nolan Andriuk as the successful candidate for the principalship at Elmer Elson Elementary School. Mr. Andriuk has been serving as acting principal of EEE since
Ms. Greenwood's retirement in December of 2018.
Nolan Andriuk began his career with NGPS in 2007 and through his time as an educator and assistant principal at both Pat Hardy Primary and Elmer Elson Elementary, has demonstrated a comprehensive understanding of project based learning, inclusive education and educational technology.
Mr. Andriuk has completed the NGPS Leadership Development program and holds a Bachelor of Physical Education degree and a Bachelor of Education degree from the University of Alberta. He completed a Master of Educational Leadership from Memorial University in 2016.
Congratulations Nolan!
Sherry Pfannmuller named Principal for Sangudo Community School (SCS)
We are pleased to share that Ms. Sherry Pfannmuller has accepted the principal position at Sangudo Community School, effective March 2019.
Born and raised in Mayerthorpe, Ms. Pfannmuller, who is currently the Assistant Principal at Pat Hardy Primary School in Whitecourt, brings a wealth of instructional expertise, creativity and leadership to the principal position, honed over her 23 years as an educator and as a longstanding steward and volunteer in her home community.
Ms. Pfannmuller holds a Bachelor of Education degree from the University of Alberta and will complete her Master of Education in Leadership from City University of Seattle in December of 2019.

Congratulations Sherry!
NGPS Superintendent Kevin Andrea shared, "We are very pleased to welcome both Nolan and Sherry to their respective roles as principals in Mayerthorpe and Sangudo. As engaged educators and experienced leaders, we look forward to their contribution to these school communities, and to their continued contribution to the greater NGPS community, over the coming years."