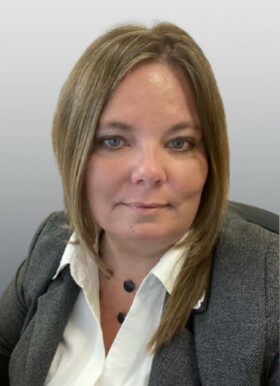 Northern Gateway Public Schools is pleased to announce the appointment of Ms. Mandy Patenaude as Principal of Homeland Colony School and Twilight Colony School, commencing this September.
Ms. Patenaude brings a wealth of experience to the position honed over nearly 20 years as an educator. A valued and longstanding member of the Harry Gray learning community, Ms. Patenaude has, over the course of her 19 years with the Division, taught Grade 4, served as Acting Principal of Harry Gray Elementary School in Principal Countryman's absence, served as a member of the Division's Quality Learning Environment Working Group, as the Division's Lead Grade 4 teacher, and as Harry Gray's Lead Teacher in the areas of Literacy and Numeracy.
Throughout her career, Ms. Patenaude has continued to engage and contribute at school and Division levels in reviewing curriculum, supporting a wide range of instructional approaches, developing Educational Support Plans, participating in Collaborative Response Team Meetings, and supporting student teachers and professional development for staff. Her work on NGPS' Quality Learning Environment Working Group included collaborative research and development of best teaching practices and instructional strategies.
"Mandy is an engaged learner and educator with a deep understanding of the impact that quality learning environments have on student achievement," commented NGPS Assistant Superintendent Leslee Jodry. "Her commitment to safe, caring and collaborative learning environments has been consistently demonstrated through her classroom practice and leadership, and we are looking forward to her contributions at Twilight and Homeland Colony Schools next year."
"I am excited to join the educational teams of both the Homeland and Twilight Colony Schools as Principal and classroom teacher for the 2021-22 school year," shared Ms. Patenaude. "I look forward to meeting and getting to know each student, family, teacher and community member. As I embark on this new leadership experience, I am eager to share my passion for teaching, learning, community and quality education."
Ms. Patenaude holds a Bachelor of Education degree from the University of Alberta and is currently working on her Masters of Education in Leadership through Yorkville University.