New Secretary-Treasurer to join NGPS
Posted on May 22, 2019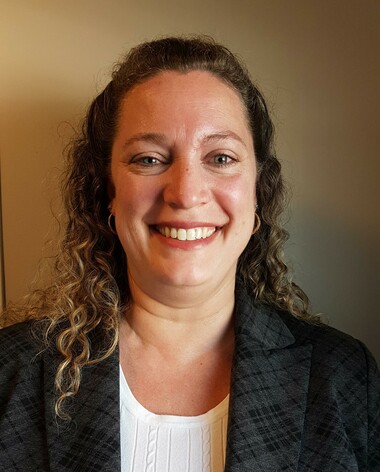 Northern Gateway Public Schools is pleased to announce that Tamara Spong will assume the position and duties of Secretary-Treasurer for NGPS, effective August 2019.
NGPS Superintendent Kevin Andrea says Ms. Spong's financial and leadership experience was key to her hiring. "We are pleased to welcome Tamara to Northern Gateway Public Schools to direct our corporate and financial services. The Secretary-Treasurer role is critical to achieving our strategic goals and educational priorities as a division. Ms. Spong's leadership experience and background in business and financial management in a multi-site, multi-stakeholder setting, will serve the division well. We look forward to her perspective, expertise and contribution moving forward."
Ms. Spong is a strong team leader with a comprehensive background in all aspects of finance and materials management. In her current position as the Territorial Director of Finance for Northwest Territories Health and Social Services (NTHSSA), Ms. Spong oversees an operational budget of $350 million and all aspects of financial management and reporting for two hospitals and five regional programs and facilities.
Prior to her directorship for NTHSSA, Ms. Spong served in numerous financial leadership roles including as the Director of Financial Services, Corporate and Financial Controller, Accounting Manager and Senior Financial Analyst. Her experience spans both private industry and public service, and union and non-union environments, incorporating senior level financial management expertise in the areas of finance and materials management, financial planning, analysis and reporting, working with the Office of the Auditor General, contract administration, and building, leading and supporting positive workplace teams. As the Secretary-Treasurer for NGPS, Ms. Spong will manage the division's business and financial affairs, as well as oversee operations and maintenance and transportation services.
"I am excited for the opportunity to join Northern Gateway Public Schools and for our family's move to Whitecourt. We have always wanted to live in a smaller, northern community with a 'small town' lifestyle and plenty of outdoor recreational opportunities. We know Whitecourt is going to be a great fit for us and look forward to making it home."

- Tamara Spong  
Ms. Spong holds a Bachelor of Administration degree from Lakehead University, a Business Administration diploma from Mohawk College, and a Human Resources certificate from the Canadian Council of Human Resources Association. Ms. Spong is a Chartered Professional and Certified General Accountant, holding both CPA and CGA designations.