Northern Gateway welcomes new Assistant Principal at Pat Hardy Primary School
Posted on Mar 12, 2019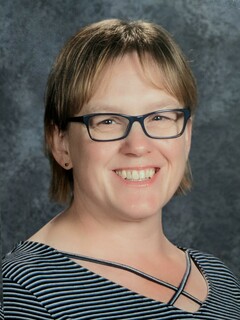 Northern Gateway Public Schools is pleased to announce Ms. Melody Moon as the new Assistant Principal at Pat Hardy Primary School in Whitecourt.
Ms. Moon brings nearly 20 years of teaching and leadership experience to the position with a strong focus on numeracy, literacy, character programming, and career and technology foundations. She has taught numerous grades and subjects over her past ten years at Sangudo Community School while also serving as a lead teacher and facilitator in the areas of Quality Learning Environment, the Collaborative Response Model and Assessment. She may be most 'famous' with students and parents for her leadership within the school's Drama program, athletics and for sharing her passion for STEAM (Science, Technology, Engineering, Arts, Math) learning through the development of the school's Maker Space and Learning Commons.
NGPS Superintendent Kevin Andrea shared, "We know Melody's strong work ethic and commitment to education and learning will complement the outstanding team at Pat Hardy. We're pleased to welcome her to Whitecourt and look forward to her contributions as Assistant Principal going forward."
Ms. Moon also shared, "I am thrilled to be working alongside Ms. Martens to provide leadership for the staff and students at Pat Hardy Primary School. I look forward to joining the team and continuing the exceptional programming for our young learners in the community of Whitecourt."
Ms. Moon has a Bachelor of Education degree from the University of Alberta and is currently working on her Master of Education in Educational Leadership, from the University of Yorkville, with an expected completion date of December 2020.