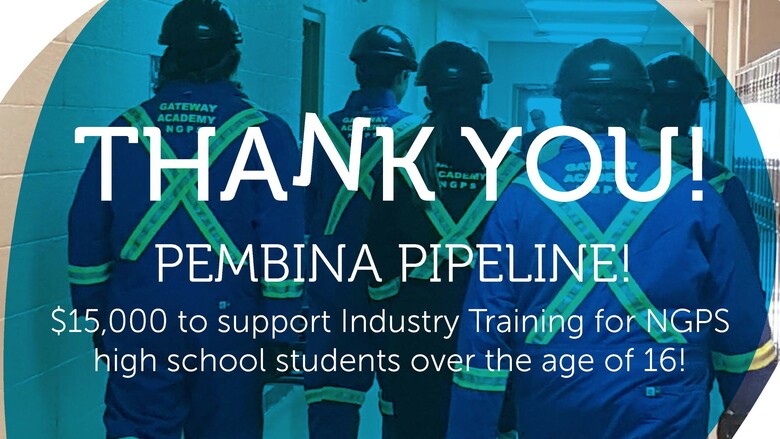 A very special THANK YOU to our friends at Pembina Pipeline for their continued support and incredible recent donation OF $15,000 to support industry training and skill development for students across NGPS!
This is not Pembina's first investment in local education - a champion supporter of our NGPS school communities, Pembina Pipeline consistently demonstrates vision and commitment in developing local capacity, supporting the educational needs of learners. and giving back to the communities in which they operate.
Students and staff benefit from this support in numerous ways, from company hosted school barbeques to donations like this one that fund school labs, library spaces and programs that will serve students for years to come.
"This amazing $15,000 donation will support Foundations in Industry Training for interested high school students across the Division, providing students with valuable workforce skills, knowledge and connections."

~ Mayerthorpe Jr/Sr High Principal Beth Jager
Some of the courses/certifications students will obtain in the training include WHIMIS, TDG, Forklift Operator Safety and Ground Disturbance. Interested students can speak to their school guidance counsellor or principal about this exciting new opportunity!