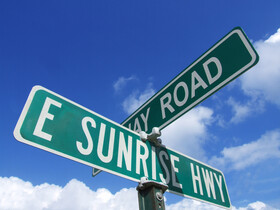 As part of the regular registration process, proof of residence is now required for all Northern Gateway Public Schools students. Parents will be required to provide a copy of their resident legal land address to the school.
Proof of residence is required for all students who attend Northern Gateway Public Schools; not just for students who ride buses.
Proof of residence can be verified with any bill or agreement that proves that this location is the student's legal home address (blue or green sign number) or street address. It can be in the form of a tax notice, lease agreement or a power or cable bill. Your school can accept this copy by mail, fax or email.
The Board is committed to providing safe, caring and efficient transportation service. The proof of residence will facilitate accurate provincial funding claims for schools and for student transportation services. Should you have any questions on how best to provide your school with this information, please contact your local school.
Should you have any questions about student transportation services, please contact the Transportation Department at 1-888-785-3396 or by email at transportation@ngps.ca.