Students explore options in Summer Boot Camps
Posted on Jul 11, 2018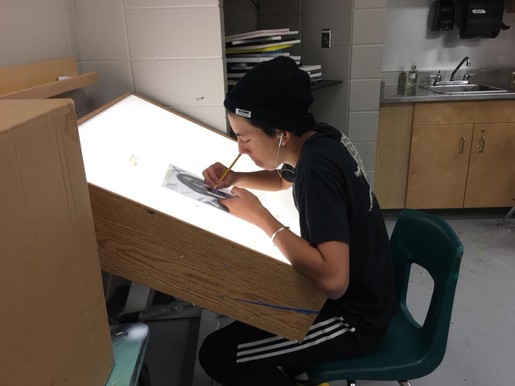 Career Exposure Boot Camps are being offered for the second summer in a row at Hilltop Jr/Sr High School!
Students are gaining valuable career exposure, learning new skills, earning high school credits and exploring their options in technology, aesthetics, the arts, trades and so much more, for free!
"These are valuable opportunities for students who can, at no cost, explore career options and interests and earn high school credits over a very short time period over the summer," commented NGPS Superintendent Kevin Andrea. "The variety of courses being offered this summer is impressive and there are many reasons why students might consider taking a course, whether its for personal interest, to fulfill a need for credits, or to capitalize on the opportunity to earn safety certifications or get a leg up on future aspirations." 
These unique learning opportunities are open to all students and are supported with funding from partners like Alberta Labour and Alberta Education and contributions from community partners like Woodlands County, the Town of Whitecourt and Community Futures.