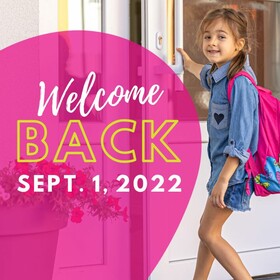 Welcome to the 2022-23 school year! Are you ready?
Are you a parent of a student who is having their very first day of school ever today? A senior, walking through the halls with new perspective and plans? A CTS teacher trying to contain your excitement about your first project? Are you new to NGPS?
The beginning of a new school year is an exciting time for everyone! Wherever your learning journey has you this September, the entire #ngpsfamily is behind you every step of the way, working to ensure you have the tools, resources and support you need to have an amazing year!
We've got this!
Preview important dates with the 2022-23 School Year Calendar.
REGISTRATION FORMS and INFORMATION: All schools are open to accept new registrations. When registering, please bring your child's birth certificate and if possible their last report card from their previous school. Registration forms can be downloaded here or from your child's school website.
Get to know our schools!
BUSING: NGPS provides safe and reliable transportation services for just over 3,500 NGPS students, as well as for students attending Living Waters Catholic schools in Whitecourt and Holy Family Catholic schools in Valleyview. School bus services are available for eligible K-12 students attending their designated school. For bus fees or other questions regarding transportation, please Click Here.