Go back to listings
Hidden Heroes - Hilltop teacher, Pam Mehl honoured with Karen LaRone Award
Posted on: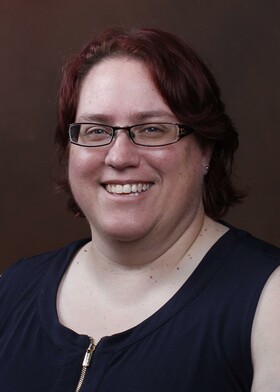 Pam Mehl, junior and senior high teacher at Hilltop Jr/Sr High School (HTH), has been recognized with the Karen LaRone Hidden Heroes Award!
Ms. Mehl is one of five recipients in Canada to receive the prestigious Award that recognizes those who contribute to a positive learning climate by creating and nurturing quality thinking environments in schools through their thoughtful actions. Nominees include students, educators, support staff, parents or volunteers, who:
Work quietly behind the scenes, expecting no recognition yet all the while enriching the lives of others
Inspire others through their actions and character
Exemplify integrity and selfless dedication
Serve as extraordinary role models
Ms. Mehl's colleague and fellow HTH teacher, Jen Keay, shared:
"Pam is constantly thinking of how to meet students' needs and provide a high quality, relevant education to all her students. One of the most outstanding things about Pam is how she simply accepts everyone and encourages each individual to be successful, whatever that looks like for them. She inspires me as a teacher each and every day. She is truly one of the most genuine, compassionate and empathetic people I know."
Ms. Mehl, a self-declared "proud Charger" began her teaching career at Hilltop nearly 17 years ago. She has taught many subjects over the years but currently teaches English 10, Social Studies 30, Leadership 9, CALM and Construction 9.
"This is my first year teaching Social 30 and I loved teaching it! Construction 9 is also a personal favourite."
In addition to her teaching, Ms. Mehl facilitates learning in HTH's Medieval Club, Quiz Show Club (formerly known as School Reach), and the International Travel Club, where she has chaperoned many trips abroad with a passion for ensuring the excursions are rich with curriculum relevant activities and experiences for students.
HTH Principal, Brent Northcott:
"Ms. Mehl is a leader at Hilltop High School. She quietly goes about her business ensuring all of her students are successful while dedicating significant time to improving the culture and climate of Hilltop. She volunteers her time to the Travel Club, Student Reach and the Medieval Club. and has worked on Division committees, including the Quality Learning Environment Working Group. Ms. Mehl is involved in so much at our school. We are lucky to have her on the Hilltop team." 
When asked what she loves most about teaching, Ms. Mehl responded, 
"What I love most about teaching is watching students grow as critically thinking, responsible, capable and dynamic people. The reward for me for all of my hard work is my students' success. When they grow as people, I feel accomplished. 
It takes a team to educate young people and I am proud to be part of one of the most amazing educational teams at Hilltop. This award is a testament to how much work goes on behind the scenes to help our students achieve their potential. I am just one of many very hard working teachers that are doing everything they can to help others be successful. 
Karen LaRone was a dedicated, generous and hardworking teacher that put a tremendous effort into education in Alberta. I am honoured to be a recipient of the award named after her."


Congratulations on this prestigious acknowledgement Ms. Mehl! Thank you for everything you do for students and for your contributions to Northern Gateway Public Schools and the Hilltop school community.