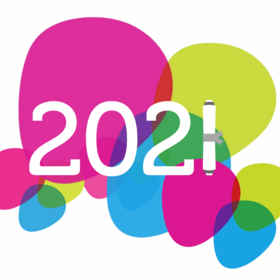 As you prepare for your commencement ceremonies, and all that comes next, we hope you pause to feel the magnitude of your achievement. From your first moments in Kindergarten, to your adventures this year as a senior, and the eleven years of learning and growing in between, we are honoured to have been a part of your journey.
"It has been quite the year, certainly not the graduating year you have looked forward to. As a senior class, you've shown remarkable resilience, commitment and determination to succeed, even as your learning circumstances changed multiple times due to pandemic restrictions. You have persisted.
While HOW we celebrate this accomplishment has been modified, what you share with all grad classes, past and future, is the WHY of the celebration. You've reached a milestone. The completion of high school represents a watershed moment in each of your lives requiring a life decision as to what is to come next as you pursue your dreams and continue to fulfill your potential. Recognizing this accomplishment with those closest to you is at the core of graduation."
~ NGPS Superintendent of Schools, Kevin Andrea
Whether we taught you, helped you, drove your school bus, coached your volleyball team, served you lunch, ran the school office or supported your principals, please know, that no matter our role, the entire NGPS family has been rooting for you, and working towards this day - your graduation!
On behalf of all of us at Northern Gateway Public Schools, Congratulations and Enjoy!
2021 Graduation Ceremonies:
Onoway Jr/Sr High School
June 25, 2021, Noon

Drive-through parade of graduates. Presentation of diplomas on the outdoor stage. Parents/family members remain in vehicles.
Mayerthorpe Jr/Sr High School
June 25, 2021, 1:00 p.m.
Outdoor ceremony. MHS school parking lot.
Hilltop Jr/Sr High School
June 25, 2021, 11:00 a.m. and 1:30 p.m.
Two ceremonies with graduates and parents. Diploma presentation followed by a Grand Stand in the school bus lane and drive-through salute from parents in vehicles.
Fox Creek School
June 26, 2021, 2:00 p.m.
Hillside Jr/Sr High School
June 26, 2021, Noon, 1:00 p.m., 2:00 p.m.
Three ceremonies with graduates and parents (in vehicles). HSH school parking lot.